Complete Cleaning Supplies
Complete Cleaning Supplies provides a full range of major brand janitorial products. Paper products, trolleys, chemicals, microfibre mopping systems and window cleaning products are supplied to a wide range of customers. http://www.completecleaning.com.au
---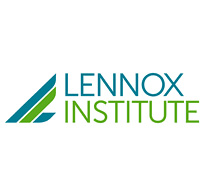 Lennox Institute
Lennox Institute is one of Australias leading privately owned accredited training organisations and partner of choice for many of Australias leading brands. We offer tailored training programs for companies in the Asset Maintenance, Health Support Services and Transport and Logistics industries and work closely with our clients to find the best solution to add value to their operations.
http://www.lennoxinstitute.org/
---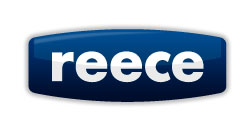 Reece
Reece is Australias leading supplier of bathroom and plumbing products with over 400 stores across the country including our market leading Bathroom Life showrooms. We also cater for more specialised industries through our Irrigation, hvac-r and Civil businesses as well as Onsite which services commercial plumbers and volume home builders.
---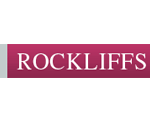 Rockliffs Solicitors & IP Lawyers
Rockliffs Solicitors & Intellectual Property (IP) Lawyers is an Australian commercial law firm in the Sydney CBD, specialising in Litigation, Business, Corporate Insolvency, Conveyancing, Family, Estate Planning, Asset Protection, Intellectual Property, Patent and Trade Mark law. Established since the early 1960's, Managing Partner, Stephen Rockliff has been associated with the firm since this time. Stephen Rockliff is also an Accredited Specialist in Business Law.
Rockliffs strive to offer their clients the highest quality of service and attempt to understand the clients needs to ensure the desired result is achieved. We take into consideration all matters commercial and taxation implications to ensure achieving the desired result for the client.
---
Vision Personal Training
The Vision Personal Training network is made up of passionate franchise owners who are some of Australia's leading experts in fitness, health and weight loss.
http://www.visionpt.com.au
---
Adopt a Pet
RSPCA has introduced Adoptapet, a national website that lets you view some of the animals waiting adoption at RSPCA locations across Australia.
http://www.adoptapet.com.au/
---
The Australian Businesswomen's Network
The Australian Businesswomen's Network (ABN) is an online membership community designed to teach women the skills to start, manage and grow their business.
http://www.abn.org.au/
---
Partner Backlink Policy
– All companies to be featured on Bebrite Partner's page must provide the following:
– Company Logo / Image: To be a minimum of 200 pixels wide in JPG, JPEG, PNG or PDF format.
– Site Link: Current and functioning URL to company website.
– All featured companies are asked to renew every 12 months to ensure currency.
– Bebrite reserves the right to refuse or remove featured companies at any time without notification.
---