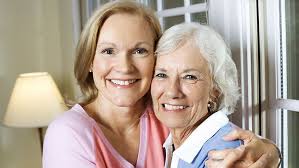 Visit Our In Home Aged Care Support  – House Cleaning – Housekeeping Service – Website for more Detail
BEBRITE IN HOME AGED CARE SUPPORT – HOUSE CLEANING – HOUSEKEEPING SERVICES
Regular Cleaning
One Off Cleans
Carpet Cleaning
Washing
Ironing
Bed Making
Housekeeping & Shopping
Housekeeping Chores
In Home Cleaning Services throughout Sydney, Melbourne, Brisbane, Wollongong, Canberra, Gold Coast, Newcastle & Perth.
Contact Us Now
Our commitment is to meet your in home aged care support expectation with our 100% customer satisfaction guarantee
Australia's population is aging rapidly and many families face the turmoil of not knowing how to best assist their parents or for older people, who to turn to for In Home Aged Care Support or for a reliable cleaning service with flexibility to assist with housekeeping? This creates the stressful dilemma of deciding not only what can be done, but how it should be done and what are the options available for in home aged care support with house cleaning and housekeeping? One thing is usually clear, an older person usually wants to stay in their own house. Bebrite offers a broad range of in home aged care support, including house cleaning and housekeeping services, Bebrite's In Home Aged Care Support, House Cleaning and Housekeeping Services can be tailor made to meet your need and your budget. The essential things that people need is an ongoing support mechanism where communication is vital. Bebrite can provide excellent in home aged care support, house cleaning and housekeeping to those needing assistance at home.
Bebrite Aged Care Support teams take pride in their work and offer an excellent in home aged support service.
For aged care support or for more information call 1300 131 664
In Home Aged Care Support – House Cleaning – Housekeeping Services