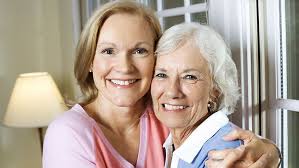 BEBRITE IN HOME CARE SUPPORT – HOUSE CLEANING – HOUSEKEEPING – SPECIAL SERVICES
Regular Cleaning
One Off Cleans
Carpet Cleaning
Washing
Ironing
Bed Making
Housekeeping & Shopping
Housekeeping Chores
In Home Cleaning Services throughout Sydney, Melbourne, Brisbane, Wollongong, Canberra, Gold Coast, Newcastle & Perth.
Contact Us Now
Our commitment is to meet your in home aged care support expectation with our 100% customer satisfaction guarantee
IN HOME CARE AND DISABILITY ASSISTANCE Bebrite's commitment is to meet the needs of people requiring in home care and cleaning services on a daily or weekly basis. Approximately 4.3 million Australian's suffer from disabilities and Bebrite is available to offer a caring, high quality cleaning service. In addition many older Australians make the choice to stay in their home and not enter aged care facilities. Bebrite offers a broad range of in home support including house cleaning, housekeeping, washing, bed making. Bebrite teams take pride in giving a compassionate and caring service to those who need assistance. Bebrite is the preferred provider of cleaning services to a large number of Work Cover, Rehabilitation Service providers, Home Care and Oxley Home Care providers. All Bebrite teams are fully insured; bring their own equipment and high quality environmentally friendly cleaning products. There are all types of disabilities, not all necessarily confined to older people, and some are the result of car accidents, operations, slips and falls, broken bones, hip replacements, knee replacements, sports injuries, remedial care, physio care and many other associated problems. Physiotherapist, case managers and insurance companies will recommend Bebrite because of our exceptional customer service, administration process and cleaning teams who provide a high quality service. If you are in need of assistance in your home whether you are young or old Bebrite will provide the best caring service for you.
CALL BEBRITE NOW or ASK YOUR SERVICE PROVIDER OR CASE MANAGER TO CALL – WE ARE HERE TO HELP