BEBRITE IN HOME CARE SUPPORT – HOUSE CLEANING – HOUSEKEEPING – SPECIAL SERVICES
Regular Cleaning
One Off Cleans
Carpet Cleaning
Washing
Ironing
Bed Making
Housekeeping & Shopping
Housekeeping Chores
In Home Cleaning Services throughout Sydney, Melbourne, Brisbane, Wollongong, Canberra, Gold Coast, Newcastle & Perth.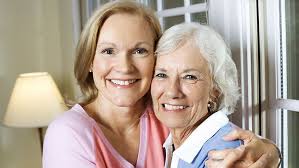 Contact Us Now
Bebrites over 20 years of caring and wellbeing of older people is our first priority in helping you to stay in your home. We appreciate that your lifestyle is different to others, so we offer a broad range of home care services to meet your individual needs in the best possible way.
We believe that each individual should be able to live and be supported in their own home, safely and happily for as long as they choose.
Our cleaning services are tailored to fit in with any Home Care Home Care services that are funded (either in part or in full) by the Australian Government to help you live in the comfort of your own home while receiving care. (HCP) – (CHSP)
Bebrites help around the home
Our regular services to help around the home including light cleaning, changing bed sheets, washing and other day to day tasks can be added to or changed;
Regular, occasional or one‑off visits
Support tailored to your lifestyle and preferences
Safety checks to reduce hazards in your home
We'll listen and find out what's important to you to ensure we do those things you like
Support to live at home longer
A Home Care Package is government funded for eligible people who would like some coordinated help to stay living at home for as long as possible.
This funding helps to cover the cost of the services and supports your need and want to live safely in your home and maintain your independence.
Bebrite is committed to assisting you to enjoy your independence for as long as possible, the government agrees with you, and it knows that living independently at home is better for your wellbeing and that of your family. The government offers financial support to make this happen.
Bebrite offers over 20 years of domestic home care assistance with all our teams fully trained and Bebrite approved by the service provider. Bebrite has one national PLI insurance policy covering all Bebrite teams and one workers accident insurance policy. [Chub] Bebrite managers the whole service quality coordination with you the client, all invoicing, and payments from the case manager to the team, and every aspect of the service until completely concluded. Bebrite's priority focus is to you the client.
CALL BEBRITE NOW or ASK YOUR SERVICE PROVIDER OR CASE MANAGER TO CALL – WE ARE HERE TO HELP