Bebrite Home Cleaning Services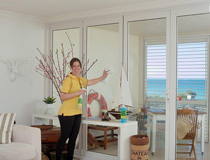 Bebrite is one of Australia's most successful home cleaning services and franchising company's, wholly Australian owned and managed for over 28 years. BEBRITE has developed, set and maintains, home cleaning standards with fully documented Bebrite's cleaning procedures focused to achieve excellence in customer home cleaning services and offering and unequaled quality of service guarantee.
All Bebrite's franchisees are trained to follow the Bebrite home cleaning procedures and to only use Bebrite's environmentally safe cleaning products.
Bebrite teams are fully insured to protect your family and your home
All Bebrite teams are covered by a national $20,000,000 comprehensive insurance policy for product and public liability that covers and protects all Bebrite Franchisees, our customers, all other persons nominated in the detailed insurance cover policy and any claim resulting from a Bebrite service will be directly managed by Bebrite. Bebrite has more than 200+ franchisees operating in Australia, in the states and territories of NSW, ACT, VIC, QLD and WA.
Contact Us Now
Bebrite Home Cleaning Services Focus
Bebrite's main areas for cleaning are predominantly home and office cleaning, however, Bebrite also offers the same high standard of cleaning for; carpet cleaning, window cleaning, car and boat detailing, and for specialised services, aged care support. Bebrite encourages a strong national franchise team spirit, promotes safe working conditions when in customers homes, delivers to each and every customer exemplary cleaning services and provides the finest cost effective environmentally safe cleaning products to our franchisees, customers & to the end users via an "E" Commerce On-Line cleaning products ordering process.
House Cleaning Services
Bebrite Home Cleaning Franchise System
Bebrite is the franchisor company offering the
BEBRITE
Cleaning Services. The company was established in 1994 in the state of Western Australia and began its Sydney based operations in July of 1995, its registered office being Unit 25, 14 Narabang Way Belrose SYDNEY AUSTRALIA 2085. This address is the principal place of operation. Oakgem Nominees Pty. Ltd. trading as Bebrite has the sole right to operate the
BEBRITE
Cleaning System, currently Bebrite operates in most larger cities and regions throughout N.S.W., A.C.T., VIC, QLD & W.A.
Bebrite Supplied under an exclusive agreement to Bebrite cleaning products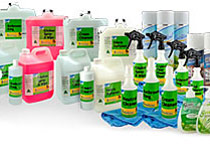 The exclusive to Bebrite range of environmentally safe cleaning products is offered directly to its Franchisees and on-line through an 'E' commerce gate way to both Bebrite Franchisees, specialty sub contractors and the public on a yet to be extended national/international basis. Supporting these cleaning products Bebrite also offers a selected range of cleaning accessories.
environmentally safe cleaning products
Oakgem Nominees Pty. Ltd., trading as Bebrite is the licensor and owner of the Bebrite Franchising System
Bebrite Home Cleaning Franchising is operated under the Trade Marks, class 3 and 37 for Australia, New Zealand and China and with more than 20 National/International Bebrite Domain Names and the Bebrite Business Name registered in all states and territories throughout Australia. The Bebrite franchising system is a highly developed mature home cleaning business, offering independent franchisees the opportunity to operate mobile cleaning businesses in those areas more fully described and referenced in
Cleaning Franchises
.
Cleaning Franchise Business Success
Bebrite franchisees are independent self employed cleaning business operators who have come to regard the Bebrite Franchise cleaning business as a way of becoming self employed, with less initial risk, and taking on the challenges with the rewards that owning your own cleaning business can realise. Bebrite franchisees set their own goals that they themselves are looking to achieve, all the while knowing that the Bebrite Brand Name and cleaning service reputation is behind their personal endeavors. They are able to work the hours to obtain their own individual objectives. A Bebrite franchise is suitable to a large variety of cleaning business investors such as husband and wife teams, or single male or female investors. Some franchisees grow their businesses to such a level that they employ a number of staff. Others make a lifestyle choice to work hours which suit their family needs.