DEEP CLEAN SANITISING TO HOMES
Bebrite offers more than 20 years of Sanitising Homes experience. Bebrite teams only use our own environmentally safe and MSDS endorsed cleaning products. Bebrite can come to your home ready to do the cleaning, or quote before starting to do the job.
It is so important that all the touch point surfaces in your home are kept not only clean but sanitised. We all must take better precautions to prevent further shutdowns and isolation to our lives, starting in our own homes. Bebrite has for many years provided DEEP SANITISING TO ALL TOUCH POINT SURFACES IN HOMES and IN HOME CARE ORGANISATIONS.
CONTACT US NOW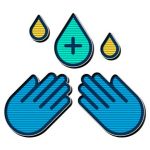 Please contact us so we can offer you a special SURFACE SANITISING DEEP CLEAN.
Bebrite offers over 20 years of home care cleaning assistance with all our teams fully trained and Bebrite approved by all the industry providers we are assisting. Bebrite has one national PLI insurance policy [Berkley] covering all Bebrite teams across Australia and one workers accident insurance policy. [Chub] Bebrite managers the whole service quality coordination with you the client, and every aspect of the service until completely concluded. Bebrite's priority focus is to you the client and we offer you our more than 20 years of quality service guarantee.
SAFE WORK PLAN – BEBRITE
All Bebrite teams will show a high level of care and attention to sanitising detail when attending a customer and in the way we take personal care of our own wellbeing at all times, not just when attending our cleaning customers. If at all unwell our team will immediately get a COVID-19 check,
All BEBRITE cleaning teams are aware of CRITICAL CONTACT POINTS when being asked to sanitise a customer's premises,
All Bebrite teams are updated constantly of the best information available on COVID-19 contact between persons, including hygiene and (Bebrite) hand sanitising,
All Bebrite teams are aware of the Governments COVID-19 public advice including safe work,
All Bebrite teams are aware of if you are sick or are required to self-isolate, what to do.
Physical Distancing:
 All Bebrite teams will minimise their cleaning movement between areas of your home, ensuring to stay at a safe distance from each other and you where reasonably practical. If not practical, use the best possible safe distancing practice,
All Bebrite teams where practicable will implement flexible working arrangements such as early and or late attendance cleaning of your home to minimise contact with you,
All Bebrite teams will be proactive and take care to remain at 1.5 metres from each other and you at all times,
All Bebrite teams carry individual "QR Code" registration and will ask you to sign them in and out of your home,
Hygiene and Cleaning:
All Bebrite teams will practice personal hand sanitising by hand washing regularly by the use of (ONLY Bebrite HAND SANITISERS) whilst at your home,
All Bebrite teams (ONLY USE Bebrites SANITISERS) disinfectant to surface wipe CRITICAL CONTACT POINTS and in all defined areas of the home and especially close contact fixtures,
All Bebrite teams will follow the Published Government recommended procedure for washing hands,
All Bebrite teams will show initiative and clean with (ONLY Bebrites SANITISERS) disinfectant frequently touched areas and surfaces. The more you sanitise the less likely the spread of the COVID-19 virus,
All Bebrite teams will maintain (Bebrites SANITISERS) disinfectant solutions prepared at an appropriate strength and use in accordance with the labelled instructions,
All Bebrite teams will wear gloves and face masks and where necessary PPE clothing, and before and the after cleaning wash their hands thoroughly with Bebrite Hand Sanitiser.
Compliance to SAFE WORK AUSTRALIA
All Bebrite teams use this advice from SAFE WORK AUSTRALIA and our bullet points to COVID SAFE cleaning customers homes, aged persons homes and NDIS client homes under the Bebrite Official Provider ID 4-3LLK-1174,  to help keep our clients and our teams SAFE.
LINK: https://www.safeworkaustralia.gov.au/covid-19-information-workplaces
Bebrite uses a quality recommended BEBRITE sanitiser and for home use we are recommending our "Lemon Disinfectant", a highly concentrated Hospital Grade Disinfectant, containing 4.6% W/V QUATERNARY AMMONIUM COMPOUND, and can be used as a 100% BIODEGRADABLE SURFACE  SPRAY to kill 99.9% of bacteria and virus on contact. Quaternary Ammonium Compound a known biocide which when used as directed can remain on the surface as a residual surface sanitizer until such time as the area is re-cleaned. Once you re-clean the area the sanitizer will be removed and the sanitizing solution will need to be re-applied.
Recommended dilution: 100ml Lemon Disinfectant to 900ml water