Your Home gets a New look through Bebrite One-off Cleaning Sydney. Call us now to book your spring clean on 1300 131 664
One-off Cleaning Services Sydney: Across the Australian mainland Bebrite has been the leading name in cleaning solutions for home cleaning as well as offices. Bebrite has been in the cleaning business for many years and has an excellent reputation for providing high quality cleaning services. With our vast experience and teams of expert cleaners, we provide customers with high end solutions to help have a clean and safe house clean. We have teams providing cleaning services in almost all major cities of Australia, including Sydney, Canberra, Wollongong, Newcastle, Brisbane, Gold Coast and many more. When it comes to extensive cleaning services then there is one name you can trust, to deliver the highest standard and affordable pricing, and that is undoubtedly Bebrite. We utilize our best expertise available to satisfy our customers and provide them with a home or office clean and hygienic surrounding. More and more offices as well as individual households are looking for our services as we work dedicatedly to satisfy our customers. Bebrite offers one off cleaning for end of lease cleans, spring cleans, bond cleans, move in and move out cleans as well as regular weekly or fortnightly services. We can also offer all interior cleaning such as oven cleaning, cleaning walls, and sanitizing bathrooms, inside kitchen cupboards as well as exterior cleaning and carpet cleaning.
---
Specialists in Home Cleaning – what we do!
---
The Bebrite Home Cleaning Quality Guarantee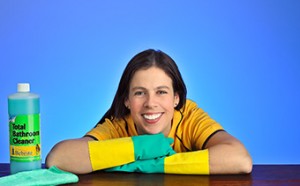 We take the greatest pride in our work. We guarantee that you'll be satisfied with our service and our results. If for some reason you are not satisfied with our workmanship, please let us know within 48 hours. We will do everything in our power to ensure your satisfaction. Our service teams provide a SAFE, SECURE, RELIABLE, EFFICIENT, and WARRANTY OF SERVICE, whether it is for a One Off Cleaning Service, End of Lease Cleaning Service for Bond Return, Pre Sale Cleaning Service, Regular Cleaning Service, Carpet Cleaning Service, Window Cleaning Service, or Hard Surface Cleaning.
---
Bebrite gives a new meaning to One-off Cleaning Services Sydney
Bebrite teams have some of the most experienced cleaning teams who work with us providing state of the art services to customers in the whole of Australia. Bebrite has been in the cleaning industry for many years, helping individuals to make their home clean and safe. Our cleaning methods are tested as we employ advanced environmentally friendly products, which are totally safe for the children. We ensure that the area that we clean is spotless and 100% free from germs and is sanitized throughout. A healthy and clean living environment is what all individuals desire for a home clean. Our customers can enjoy our services across all major cities and feel the difference in the quality of work that we perform. When it comes to quality home cleaning services at the most affordable price, there is only one name and that is Bebrite. Bebrite teams use specifically designed products in our home and office cleaning; with each product designed uniquely for kitchens, bathrooms, dusting, as well as other product for mattresses, stainless steel, windows, ovens including specifically designed carpet cleaning products. Moving out is a very stressful time, Bebrite can take the stress out of your day by providing a high quality clean which is guaranteed to get your bond back. We do all the heavy duty cleaning such as tops of cupboards, marks on walls, oven and grill and range hood, mould removal from bathrooms. In addition Bebrite can take care of window cleaning and carpet cleaning. Bebrite has been leading all the way, when it comes to smart and healthy cleaning solutions for homes as well as offices. Our customers get to feel the difference in the quality of service delivered by us. We have an expert and professional team of cleaning teams who are experienced cleaners as they are fully trained operators who have been working in this particular field for many years now. Our solutions are unmatched in this industry as we pay attention to detail, use excellent products and provide high quality service at affordable pricing.So customer satisfaction is our topmost priority and it is this thinking which has helped us to provide you with ultimate cleaning service by understanding your requirement in a much better way. So across Sydney, Canberra, Brisbane our one off cleaning services and regular cleaning services for home as well as offices has been much sought after. So whether you need a one off clean for a special occasion, or a move out, move in, bond return or end of lease clean Bebrite can take care of your entire household cleaning requirements. One-off Cleaning Services Sydney.