Your Home gets a New look through Bebrite Move Out Cleaning Sydney. Call us now to book your move out clean on 1300 131 664
---
Exceptional move out cleaning Sydney through Bebrite
Bebrite offers all of its customers, a wide range of cleaning services and solutions in order to achieve a healthy and superior lifestyle. Customers across Australia have been using our services, in the field of home and office cleaning for years. Bebrite's expert cleaning services have been satisfying our customers in the regions around Sydney and many other areas within Australia. We have a chain of franchises throughout the country and it is through these outlets that we deliver exceptional cleaning services to our clients. It is through our extensive network that we can deliver some of the finest cleaning solutions to commercial as well as individual customers. Bebrite has a specialist team of professional cleaners who employ the best work practices and are able to meet quality standards and achieve perfection in work. We are a leading cleaning services provider offering high end and cost effective cleaning solutions to residences and offices. Bebrite has created a niche for itself in this industry and in this ever growing services sector where people look for affordable and quality solutions.
---
Specialists in Move Out Cleaning Sydney – what we do!
---
The Bebrite Move Out Cleaning Quality Guarantee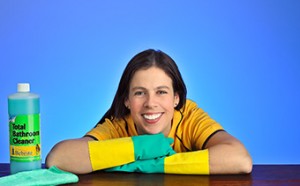 We take the greatest pride in our work. We guarantee that you'll be satisfied with our service and our results. If for some reason you are not satisfied with our workmanship, please let us know within 48 hours. We will do everything in our power to ensure your satisfaction. Our service teams provide a SAFE, SECURE, RELIABLE, EFFICIENT, and WARRANTY OF SERVICE, whether it is for a One Off Cleaning Service, End of Lease Cleaning Service for Bond Return, Pre Sale Cleaning Service, Regular Cleaning Service, Carpet Cleaning Service, Window Cleaning Service, or Hard Surface Cleaning.
---
Move Out Cleaning Sydney – the most professional way
With changing times, the needs of customers have also changed and as a premier organization we have acclimatized and adapted ourselves to the requirement of our customers. Bebrite has on hand a whole range of advanced cleaning solutions to serve the purpose of the general public and provide everyone with a healthy and clean living environment. Our customers belong to all stratas of society and therefore their needs vary. Bebrite has been providing attention to detail in order to satisfy our customers needs through its state of the art cleaning solutions. Move-in and move out cleans, spring cleans and one off cleans in Sydney, are areas which we specialize in, with our years of experience and a proven track record in this particular field. As a leading player we incorporate the most modern techniques in our daily work, through the dedication of our teams who want to provide the most professional cleaning and the highest standard of work. We also use only Australian Made products, to keep the surrounding environment clean and green through the use of our environmentally friendly cleaning products. Through a team of experts, we deliver exceptionally high quality cleaning via the dry, wet and the steam process. So customers can be rest assured that by choosing Bebrite and Bebrite solutions, they can achieve a high level of competency and professionalism. Bebrite has been able to bolster its position and reputation in the world of cleaning services, with its impeccable track record in quality, affordability and customer satisfaction. As Bebrite has been operating for almost two decades, we have amassed a great deal of expertise and a huge customer base of satisfied customers. No wonder so many people prefer us over others and it is this trust we try to build upon and provide people with smart cleaning, day in day out. We rank in the elite club of companies who offer high end solutions to serve the basic needs of individual and commercial clients. So we present ourselves as the No. 1 cleaning company, providing high quality cleaning services whether it is for move in cleans or move out cleans. Bebrite provides a one stop shop for our customers providing, Carpet Cleaning, Window Cleaning, Upholstery Cleaning, Mattress cleaning, Interior Cleaning, Exterior Cleaning, Hard Surface Cleaning all at the highest standard of cleaning. Expect the best Use Bebrite Move Out Cleaning Sydney for your home relocation.