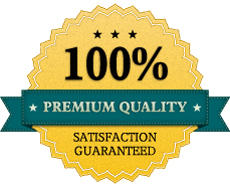 We Guarantee Our House Cleaning Service. We take the greatest pride in our house cleaning service. We guarantee that you'll be delighted with our house cleaning service and the cleaning results. If for some reason you are not satisfied with our cleaning service, we will do everything in our power to ensure your satisfaction. We offer 20+ years of being affordable, reliable and friendly and have earn't the trust of more than 100,000 house cleaning customers Australia wide.
Bebrite customers can rest assured in the knowledge that all of our franchisees undergo rigorous selection and training, before joining Bebrite. Honesty and integrity are virtues that all of our cleaning teams believe underpin every aspect of their business and our business.
Bebrite has for many years held a national insurance policy that covers and protects all Bebrite Franchisees, our customers, all other persons nominated in the detailed insurance cover policy. Any claim resulting from a Bebrite cleaning service or use of Bebrite cleaning products will be directly managed by Bebrite.
The safety of our customers and franchisees is paramount in our business. Our exclusive range of environmentally safe cleaning products have been specifically formulated to be safe for use in homes and offices and are exclusively used by all Bebrite franchisees.
If you have any questions about our cleaning services or franchises, please contact us for further information.